River: Artwork inspired by the River Severn By Kel Portman of Walking the Land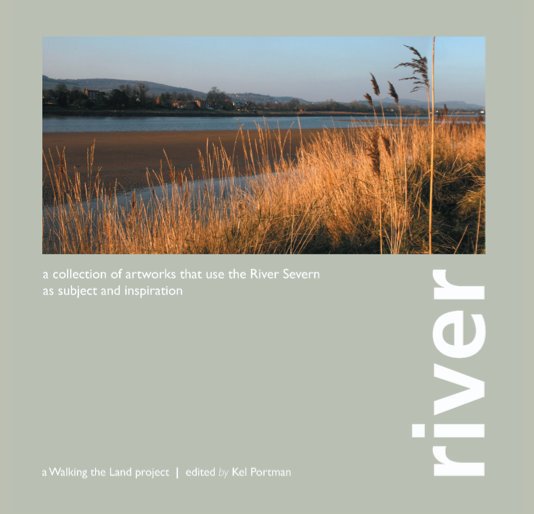 Part of an exhibition held at the Old Passage Inn, Arlingham, 2008
"Britain's longest river provides the subject and inspiration for the artworks from this exhibition. This dramatic river flows through Gloucestershire and close to 'The Old Passage' on it's 354 km journey to the sea. WIth a ferocious reputation, the famous Bore and the second largest tidal range in the world, The River Severn has long been held in awe by navigators, naturalists and artists.
This collection of artworks has been organised jointly by Sally and David Pearce from The Old Passage Inn and land-arts collective 'Walking the Land'.
Shown at The Old Passage Inn at Arlingham Gloucestershire in June 2008, the exhibition 'River' included works by painters, printmakers, photographers and ceramicists.
Their work examines The Severn's visual, historical, cultural and ecological impact. Their subject is this River and it's landscape, the communities who make their living close to it's volatile waters or those who come simply to wonder at it's dramatic journey."
Link to the book on Blurb
Jump to the place marker on the SEAA map here